This Top 10 Netflix Series List on Buzzfeed that Blow your Mind
Netflix is an ocean full of trendsetting content.
As of 2022, it currently has over 17,000 titles in the movies and series category that are available globally.
Finding the right content to binge watch can easily become an overwhelming task in this content maze, which ultimately can cost you your entire weekend.
Worry not, because in-here you are about to look through a brief list of the "Top 10 Netflix Series" that are meant to blow your mind away!
The very first series in this list of "Top 10 Netflix series" is Lucifer, a modern fantasy show starring Thomas John Ellis as Lucifer Morningstar, Lauren Christine German as Detective Chloe Decker, and Kevin Alejandro, D.B.Woodside, Lesley-Ann Brandt in supporting roles.
The show first premiered on January 25, 2016 and is estimated to have been watched for 1,588 million plus minutes.
It is a must watch for fantasy fanatics, as the storyline revolves around a rebellious ex-angel named Lucifer who, after growing weary of ruling the underworld, decides to spend some time in LA (Los Angeles), where he ends up being a consultant for the LAPD.
Throughout the series, we meet a variety of supernatural beings in the modern world and see Lucifer and Lauren work together to solve crimes.
Created by The Duffer Brothers, Stranger Things is the next series on our list.
It has aired for more than 17.2 billion mind-blowing minutes, and if you are looking for a suspenseful plot, well developed characters, twists and turns, and valuable entertainment, then this show's a perfect match for you.
It is set in 1980s Indiana and centers on a group of young friends who witness paranormal activity and covert government operations.
As they look for solutions, the kids solve a number of extraordinary and thrilling mysteries.
This American sci-fi series is loved by many and stars – Winona Ryder, David Harbour, Finn Wolfhard, Millie Bobby Brown, Gaten Matarazzo, Caleb McLaughlin, Noah Schnapp.
Based on Julia Quinn's best-selling book series, 'Bridgertons', this series follows the journey of eight close-knit siblings of the powerful Bridgerton family and their hopeful endeavour to find true love.
On March 25, 2022, this two-seasoned series with a Regency-era setting made its Netflix debut and immediately shot to the top of 92 different countries' charts.
If you enjoy period dramas with a lot of romance, you should definitely add this series to your must-see quintessential list.
The Next Series From The List of Top Netflix Series is Money Heist that You've undoubtedly seen The Dali Mask, heard of The Professor, and had the song – 'Bella Ciao' stuck in your heads.
Each of them plays a significant role in the Netflix original Spanish heist crime drama series "Money Heist," which was created by Alex Pina.
The storyline, which is set in Madrid, centers on an enigmatic figure known as the "Professor," who enlists eight people under aliases based on different city names (Tokyo, Rio, Berlin, Nairobi, Denver, Moscow, Palermo, and Helsinki) in order to carry out a perfect ambitious scheme to steal €984 million from the Royal Mint of Spain.
If you are ready for adrenaline filled crime, group heist filled with drama, and thrilling mind games and strategies, just tune in to this show on Netflix.
Creatively adapted from the 2008 book The Brass Verdict, written by Michael Connelly, The Lincoln Lawyer, is an American legal thriller series that has Manuel Garcia-Rulfo as Mickey Haller, and Neve Campbell, Becki Newton, Jazz Raycole, Angus Sampson, and Christopher Gorham in supporting roles.
The narrative accounts for Mickey, a criminal defense attorney and an ex-addict who now works out of the back of his Lincoln Navigator, taking on either different considerable or diminutive cases in Los Angeles.
In addition to being age-appropriate for everyone, it also suggests a chance to casually learn about the realities of the legal profession and the work of lawyers.
Top 10 Netflix Series in 2022
Are you looking for something that's a thorough blend of coming-of-age, horror, and zombie apocalypse?
Then you don't need to look any further, as the series 'All of us are dead' is your answer.
As you follow a sudden outbreak of the apocalypse at a high school brought on by a virus that turns people into zombies, this South Korean horror series will keep you on the edge of your couch at all times.
Based on a webtoon called 'Now at Our School' by Joo Dong-geun, this series took its spot on Netflix in January.
A survival game with everything at stake – will you choose money or your friends?
The Squid Game by Hwang Dong-hyuk is a South Korean series which revolves around 456 players who are stuck in a game on an unknown island, forced to risk their lives in order to survive, win a big prize amount, and get over their financial hardships.
This game not only takes the players on a war between morality, honesty, sacrifice, smartness, and cunningness, but also stirs different emotions in the viewers.
The eighth series on the list of top 10 series on Netflix is "The Umbrella Academy."
It is based on the adventures of seven estranged siblings with extraordinary powers who, reunited by their father's death, uncover shocking family secrets and a looming threat to humanity.
Now they have to work together to save the entire world from an apocalypse.
This American show is based on the superhero comic book series of the same name by Gerard Way, and it takes place in a world in which 43 women give birth simultaneously at noon on October 1, 1989, throughout the world, even though none of them had been pregnant that day.
All the bits of action, comedy, drama, and science fiction are put together in this three-seasoned show.
Based on a webtoon of the same name, Business Proposal is a romantic comedy series, starring Ahn Hyo-seop, Kim Se-jeong, Kim Min-kyu, and Seol In-ah.
In this Park Seon-ho-directed drama, an employee named Shin Ha-ri agrees to go on a blind date in place of her friend, only to discover that her date is actually her boss.
The show then continues to follow all four of the characters as their narratives take odd, humorous, and occasionally tragicomic turns.
Released in 2018, this supernatural drama speculates on the stories of 191 passengers of the Montego Air Flight 828 who have been presumed dead for over five years.
As they return to their family, and try to reintegrate back into society, disturbing realities come to light, which unsettles them and their loved ones.
The series' enigmatic and completely perplexing plot, coupled with its intense drama, greed, and love, not only illustrates to viewers how difficult it is to reconnect with loved ones who have moved on without you but also minimizes the complexity of humanity and the range of its emotions.
With this list of the top 10 Netflix Series, you can now start binge-watching actual content, rather than scuffling and surfing through the entire variety of shows available on the site.
Be it fantasy, thriller, rom-com or tragicomic, Netflix has something for everyone.
Hopefully this article was insightful and apt for your preferences. Enjoy binge-watching and chill!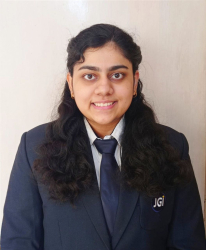 Latest posts by Aishwarya
(see all)