How The Alchemist Book Review Can Make Anyone a Better Person
One's first thought whenever they see this masterpiece by Paulo Coelho is whether The Alchemist Book Review is actually worth reading or if it has simply been overhyped by everyone else.
This book holds the Guinness World Record for being the most translated work by an alive novelist with more than 65 million copies sold and more than 315 weeks spent on the New York Times bestseller list.
If you want a candid and spoiler-free Summary of The Alchemist Book Review, carry on reading!
This breathtaking work of art tells the enchanted tale of Santiago, an Andalusian (an European ethnic group) shepherd boy who longs to explore the world in search of a priceless treasure.
His journey will bring him riches that are unlike anything he could ever imagined.
While wandering around, he meets contrasting mentors, falls in love, and most importantly, receives the true message of who he is, how he can become a better version of himself, and how he should focus on what really matters in life.
The lessons Santiago's journey imparts to us include the importance of following our dreams, of following our hearts, of seeing opportunities, and learning to read and understand the signs and omens that are scattered all along our life's path.
● Colonialism
● Poverty
● Discrimination
● Sexism
● Gender Bias
The Alchemist Book Review
The novel depicts the human search for knowledge and treasures, discovery of the truth, as well as the world of fantasy, love, and fate towards which they are drawn.
It all begins with the young shepherd having a dream about a hidden treasure and then embarking on his journey.
Later on his journey, he meets a gypsy woman who shows him the location of the treasure.
As he travels further, he encounters an old king who teaches him about reading omens and gives him a pair of black and white rocks to read omens as well as how the world will be using whatever it has to help those who follow their dreams.
With the new guidance, our main character further meets more interesting people.
In the following part of the story Santiago meets an Englishman who is looking for a person, an alchemist, while travelling in a caravan to his treasure. During their journey, the Englishman introduces Santiago to the concept of an alchemist.
The young shepherd later meets and falls in love with a young woman, but abandons her to pursue his dream.
As Santiago travels farther, he meets an Alchemist who teaches him about the universe, explaining omens and how pursuing his dream will allow him to have a good life.
The alchemist aids in him taking the decision by telling the young boy that his heart is alive, talking to him, and it's alright to have conflicts, because as long as you stay committed to your objective, what you left before will stay there for you when you come back.
This teaches us to follow our instincts and remain committed to our aims since doing so will enable us to go through any difficulties that may come our way.
Now, coming to the The Alchemist Book Review, there's a question which frequently makes appearance – is "The alchemist" a good book
The book, on one hand, takes readers on an intricate, deep, and thought-provoking journey, and as they follow the plot, the author shares some of his best principles for living a happier and more successful life.
Readers can enjoy the fictional story while also learning about symbolism and receive a sheer boost of optimism.
On the other hand, some people might feel that the ending is quite disappointing, the wording of the book being quite too repetitive, the phrasings a little too righteous and condescending.
But if you take the book at its face value, it might be worth your time.
Q. Who needs to read The Alchemist Book?
Ans- Whether you a person in their 20s stuck and confused about their future, a 40-year-old having mid-life crisis, or just another person in a dire need of good cheer, this fictional piece is something that your surely need to read!
Q. What is the main message of The Alchemist Book?
Ans- The book Indicates that the path to your destiny is just as crucial as the destination itself.
The book not only underlines the value of faith, hope, and spiritual beliefs all throughout the narrative of an ordinary boy, but it also encourages everyone to dream because "when you want something, all the universe conspires in helping you to achieve it."
So, whenever you are afraid of doing something, or moving forward in your life while working on things that can make your dreams come true, remember
"There is only one thing that makes a dream impossible to achieve: the fear of failure."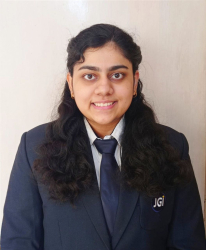 Latest posts by Aishwarya
(see all)