Detailed List of Top 10 Richest People in India 2022
There are a few corporate goliaths who were able to expand their fortunes greatly and place and top the list of Top 10 richest People in India in 2022, notwithstanding the COVID-19 Pandemic, which was causing havoc everywhere, and fought against the unpredictable interest rates, increasing inflation rates, and stormy financial markets of daily India.

According to Forbes, the percentage of billionaires in the nation increased by 18.5% during the fiscal year of 2021-2022.

This rocky marketplace is not bias towards anyone. On one hand, due to his altruism, Azim Premji fell from number two to number seventeen, and Gautam Adani on the other hand rose to number two on the list of rich people in India this year.
So, let's take a look at the list below and find out who are the members playing their parts in being The Top 10 Richest people in India in 2022:-
Gautam Adani is Considered as the richest person in India at the moment, with his estimated net worth of $140.6 billion.
The Indian tycoon's wealth has more than doubled since early 2021, as per Forbes.
The largest port in Gujarat, Mundra, is under the hands of Gautam Adani. The Adani Group has stakes in a variety of industries, including real estate, commodities, infrastructure, and electricity generation and transmission.
Adani purchased a 74% share in Mumbai International Airport,
India's second busiest airport, in September 2020.
Additionally, Adani is the owner of the Abbot Point coal mining project in Australia.
$140.6 billion As per Forbes Real time list.
As of 2022, He is the Second Richest People in India after Adani & Family.
Petrochemicals, oil and gas, retail, and telecom are among the industries in which Reliance Industries' founder and chairman has interests.
Reliance's 2016 introduction of 4G phone services into the Indian telecom sector prompted a price war that led to the demise of multiple networks and powerful whirls.
Mukesh Ambani raised nearly $20 billion by selling a third of Jio to investors like Google and Facebook during the COVID-19 blackout.

According to Forbes list $93.7 billion in 2022.
HCL began making calculators and microprocessors in 1976, and with a $102 billion revenue, it is now one of the biggest producers of software services in the nation.
HCL Technologies has engaged 169,000 employees in 50 different countries.
In 2020, Shiv Nadar's daughter took over as CEO of HCL after he resigned.
Chairman Emeritus Shiv Nadar is in charge right now.
He is a prominent philanthropist in the nation and has donated more than $662 million to the Shiv Nadar Foundation to help with educational purposes.
Net worth in 2022 :- $28.7 billion
In 1966, he established the Serum Institute of India, which presently produces more doses of vaccines than any other company in the world.
The company makes several flu, polio, and measles vaccinations in dosages of over 1.5 billion.
The company Serum, whose CEO is Cyrus's son Adar, has also committed $800 million to construct a new factory to manufacture Covid-19 vaccines.
Net worth:- $25.8 billion
After the supermarket chain's IPO in March 2017, the Avenue Supermarket champion was crowned the nation's retail king.
He began his retail career in India with only one grocery store in a Mumbai suburb.
Currently, the national retail network has over 221 retail department locations.
Damani owns shares in several other companies, including India Cements and the tobacco company VST.
Net worth:- $20.2 billion.
6. Savitri Jindal and family
Savitri Jindal and her family rank sixth among India's wealthiest people with their net worth as of 2022.
The Jindal Group has holdings in steel, cement, infrastructure, and power.
Savitri Jindal, the widow of Om Prakash Jindal – the man who established the Jindal Group, is currently in charge of the organization.
After his death in a helicopter accident in 2005, his four sons divided the group's businesses and continued forth to acquire a greater share of the market.
Net worth:- $19.9 billion
He serves as chairman of ArcelorMittal, which produces the most steel and mining globally.
Essar Steel was previously owned by billionaire entrepreneurs Ravi Ruia and Shashi, but in 2019, Arcelor and Nippon Steel purchased it.
Lakshmi Mittal is still the executive chairman of Arcelor Mittal despite giving his son Aditya Mittal the company's CEO role.
Net worth:- $18.2 billion
The eighth wealthiest person in India is Kumar Birla with the Net worth of $17.5 Billion
He is the leader of the Aditya Birla Group, which generates $46 billion in revenue and is referred to as the commodities king.
The company also provides financial and telecommunications services. It also has holdings in cement and aluminum.
After Kumar Birla left his position as chairman of the insolvent Vodafone India in August 2021
In 2022, Dilip Shanghvi will rank ninth among the richest people in the nation with having $16.3 billion.
With just $200 in 1983, handed to him by his father, he set off to launch Sun Pharma, which then produced mental medications.
With an annual sale of $4.5 billion, the company is currently among the top providers of pharmaceutical supplies in the country.
Sun Pharma expanded through a number of pharmaceutical acquisitions, the most noteworthy of which being the $4 billion acquisition of Ranbaxy Laboratories in 2014.
Shanghvi has recently made investments in both oil and gas as well as renewable energy to expand his business empire.
With the net worth of $16 billion Uday kotak is India's richest self-made banker, he converted his finance firm into Kotak Mahindra Bank after securing a banking license 19 years ago. Investors include the Canada Pension Plan Investment Board.
Kotak, who was appointed by the government in 2018 as non-executive chairman of debt-strapped lender Infrastructure Leasing & Financial Services, stepped down in April.
These Top 10 richest people in India in 2022, who come from a range of professional disciplines, have made a considerable contribution to the development of the nation's economy.
If You Like the Article Feel free to Share with your friends and Families.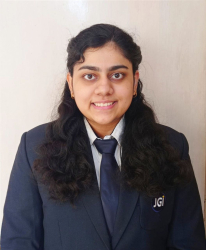 Latest posts by Aishwarya
(see all)